Clematis Jenny
This wonderful clematis has very attractive mid violet-blue flowers which have a paler blue bar with violet-blue running though them. A really lovely clematis that I first spotted in the garden of a friend in Sweden.
£18.00
Clematis Perle d' Azur
This popular, well-known clematis has wonderful light to mid mauvy-blue semi-nodding blooms which have a rose-pink bar that gradually fades as they mature. A wonderful companion for your climbing roses.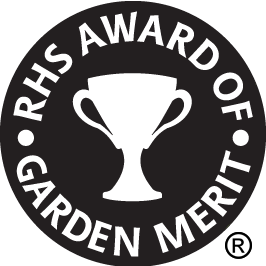 Awarded the RHS Award of Garden Merit
£19.95