Talks & Lectures
Talks, Lectures & Design Services
For Talks enquiries only, please use the link here to email Peter. admin@thorncroft.co.uk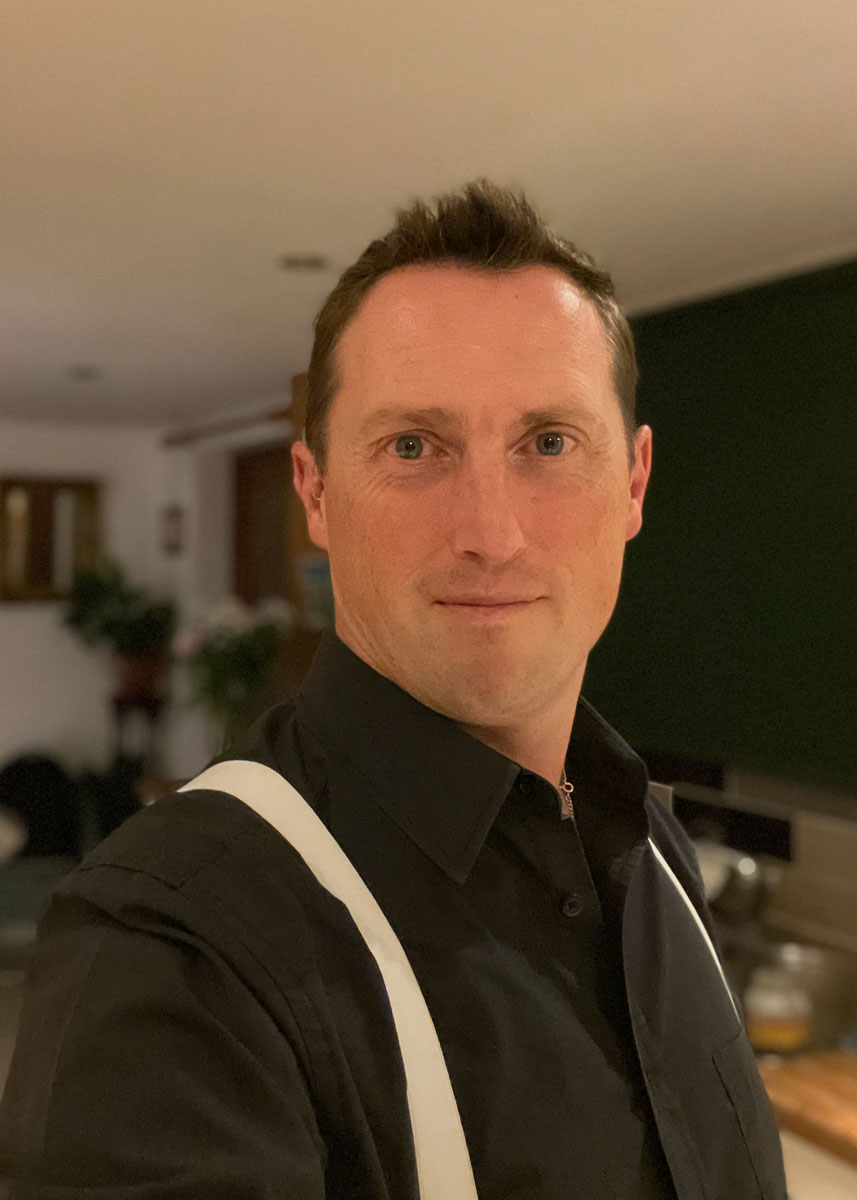 For many years we at Thorncroft have given talks to local garden clubs and horticultural societies. This began with Ruth together with her late mother, Dorothy and together they visited most village halls in Norfolk and a good few further afield too!

Introducing Peter Skeggs-Gooch - Public Speaker and expert on Clematis plants.
I'm the third generation owner of Thorncroft Clematis a true family business with passion at it's heart.
Having grown up living at the nursery, I've been surrounded by clematis since the age of 5 and over the years have established an intimate knowledge of the genus. I've been giving talks and lectures for over a decade and have travelled widely showing my collection of wonderful images of clematis to groups, societies and collages all over the UK.
I've received many compliments for talks and the photographs and I am very proud to speak for some of the countries leading horticultural organisations including the English Garden School at the Chelsea Physic Garden, London and numerous branches of the Hardy Plants Society.

I've a variety of talks and I can of course tailor make a talk if you have a specific area of clematis that you would like me to cover.
All my talks are illustrated, I like to keep them casual and to make them entertaining as well, so I will keep you all interested right to the end.
If you would like to make an enquiry or book a talk for your club, please e-mail me using either of the links above or below.
Important Notes:
Due to the seasonal demands on my time, my talk season runs from September to March each year.

For each talk I provide a printed slide list for each person, this saves trying to write in the half dark! For the talk '

Planting, Pruning & Care

' a printed Care Guide is provided instead.

I prefer to know your venue so I can give you a quote - Distance is not a concern for me, however m

ileage is charged from my home address in Norfolk not the nursery location.

For practical reasons it is not always possible to bring plants to sell unless you are near to the nursery which is close to Evesham.
Last minute bookings always considered.
For Talks enquiries only, please use the link here to email Peter. admin@thorncroft.co.uk
Available Talks:
Clematis for Every Season – A good general talk based on what you can have in flower throughout the calendar year.
Different Ways with Clematis – Looking at the many different types of clematis and how they can be used in the garden.
Planting, Pruning & Care – Planting, Pruning and Care!
A Complete Guide to Clematis – A combination of all three above!
The Road to Gold – A trip through the history of Thorncroft's journey of horticultural exhibition. From the early days through to Chelsea Gold.
Design Consultations
I am always happy to spend time giving help and advice on planting, aftercare, pruning etc to our customers. For many years we have also been delighted to provide more detailed guidance to gardeners and designers who know what they wish to achieve but require our help in selecting the most suitable clematis from the huge number available today.
Design consultations and garden visits are £50 for the first hour then £25 per hour after. Mileage is chargeable after the first 10 miles from my home address in Norfolk however travel time is not charged. Payment can be made by card on the day of the visit.
For a design consultation or a garden visit, please contact Peter to ask for further details and availability. admin@thorncroft.co.uk