Our Quality Plants
Our Quality Clematis Plants
At Thorncroft the quality of our clematis plants is very important to us and we will not compromise on keeping up the high standards our customers have come to expect.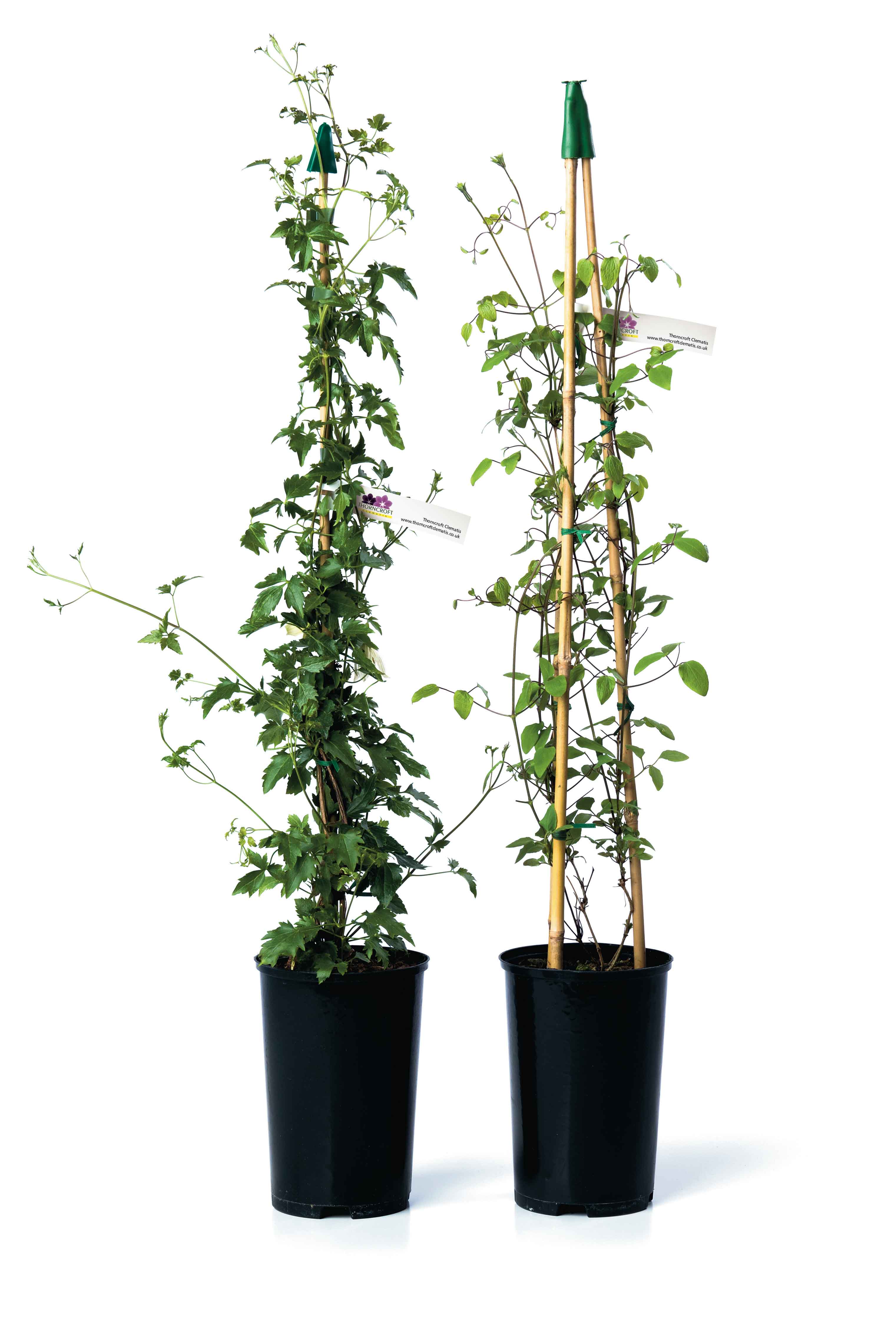 We supply plants mostly in a 3 litre container, growing on a 3 foot (1 meter) bamboo cane support, occasionally a 2 litre pot is sufficient to ensure a quality plant is produced. Your clematis can not always be delivered in full flower, however we will aim to send you the most advanced plant for you so that you get the best display possible in the first year of our plants being in your garden.
Chelsea Chop - Also from time to time we will need to prune plants back to keep them tidy on their cane. While every effort is made to only supply plants in full leaf we may on occasions send plants that have been recently pruned or had leaves removed and will include notes to explain why this has been done. It's known as the 'Chelsea Chop' and is commonly seen in late May and June.
Please keep in mind that some of the more specialist clematis have different habits, so these standards can vary depending on the type you are buying but it gives you a good guide on what to expect.
From the very outset, the Thorncroft philosophy is to provide a clematis which will thrive for the customer in their garden but also to provide the expert knowledge that we have gained over the years to help advise you which clematis are the best.
We have been sending plants by mail order to customers all over the world and have build up a good knowledge of which plants perform best in various parts of the globe. We also value your experience and if would like to tell us about which clematis you grow in your country, please do, it will allow us to continue learning
For details of our delivery service please see here Delivery Details
and for our Plant Guarantee see here - Terms & Conditions