Loyalty Points System
We are delighted to have very loyal customers who frequently return and buy again and as such we feel it is nice to recognise this and offer you a little something back.
So for each order you make with us you can earn points that accumulate in your account and you can claim them for use against your future order with us.
You can only earn points by having an account with us and you can see how many you have earned so far by logging in to your account. They will be show as in the 'Your Account' picture below. You will only earn points against the value of the products in your order, not delivery charges, and you will only be able to use them against the cost of products on future orders, not delivery charges.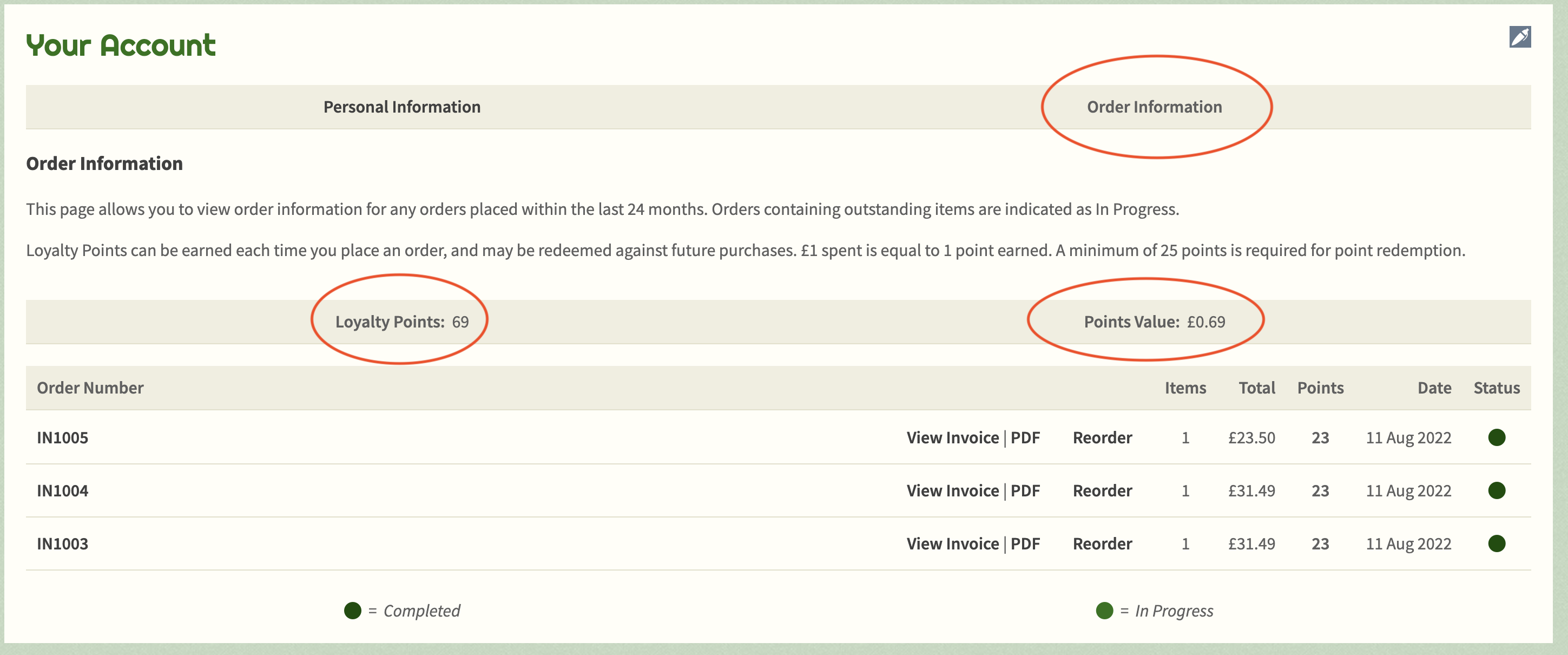 To use the loyalty points on your account (See Shopping Basket image below) you will see that when a product is in your Shopping Basket there is a line to say how many Loyalty points this order will earn and lower down how many you already have available to use. Tick the box at the bottom right to use the points you have and reduce your order by the value shown at the left of that line.
Terms - Loyalty points are virtual and can not be swapped, traded or 'cashed in' in any way. We hold the right to end the loyalty scheme in the event of misuse and to refuse loyalty credit as a payment option in future if we so wish and to be able to do so without prior notice.
Thank you for shopping with us and we wish you - Happy Gardening!