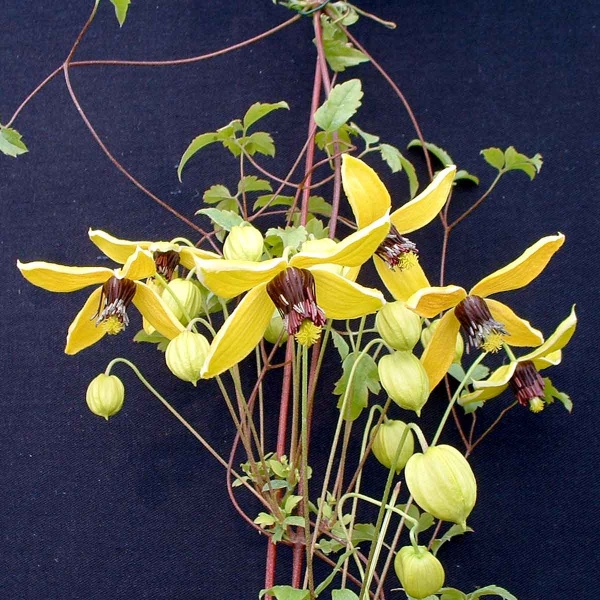 Clematis Golden Harvest
The light butter-yellow nodding bell-shaped flowers open out to reveal striking reddish-purple stamens. Grow in a sunny position to enhance its lovely citrus-like perfume.
Also known as serratifolia 'Golden harvest'.
£19.95
Clematis Stolwijk Gold
The golden-yellow foliage is best when grown in a sunny situation and contrasts well with the deep purply-blue, single, nodding bell-shaped flowers.
£18.00
Clematis Voluceau
Flowers of deep burgundy red are gently rounded and have a satin sheen and a crown of golden anthers in the centre. A popular cultivar bred by A Girault of Orleans, France around the 1970s.
£16.25