Barnel Clematis Pruning Scissors
Special AUS8 stainless steel - for extra tough, rust resistant, wipe clean blades, and a serrated edge near the hinge for cutting fine wire.
Clematis Abundance
The pretty semi-nodding pinky-red flowers have a deeply textured surface and crimped margins. Aptly named, the blooms are indeed produced in great abundance.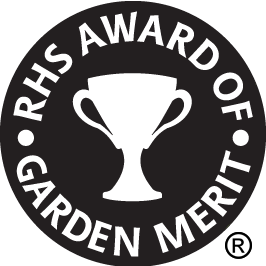 Awarded the RHS Award of Garden Merit
£19.95
Clematis Hagelby White
The dainty semi-nodding flowers are slightly greeny-cream when first open and mature to almost pure white. The variety was discovered in Hagelby Park, Stockholm, and introduced in 1998 to celebrate the 10th anniversary of the Swedish Clematis Society.
£19.95