Barnel Clematis Pruning Scissors
Special AUS8 stainless steel - for extra tough, rust resistant, wipe clean blades, and a serrated edge near the hinge for cutting fine wire.
Clematis Madame Edouard Andre
A lovely old variety dating from the late 1800's. Her lovely mid red flowers are lightly mottled with flecks of white, fading to a more mauvey-red as the flower matures.
£16.25
Clematis Madame Julia Correvon
The glorious vibrant red flowers have a textured surface and gently recurved, twisted tips. Their distinctive crown of contrasting yellow stamens adds to the attraction of this outstanding performer.
Received a Top Award in a Popular Garden Magazine Dec 2020.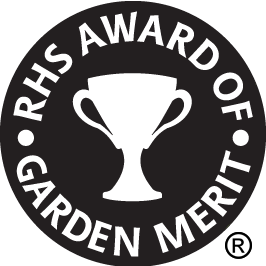 Awarded the RHS Award of Garden Merit
£19.95