Barnel Clematis Pruning Scissors
Special AUS8 stainless steel - for extra tough, rust resistant, wipe clean blades, and a serrated edge near the hinge for cutting fine wire.
Clematis Abundance
The pretty semi-nodding pinky-red flowers have a deeply textured surface and crimped margins. Aptly named, the blooms are indeed produced in great abundance.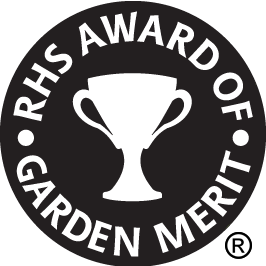 Awarded the RHS Award of Garden Merit
£19.95
Clematis Miss Christine
*This variety has temporarily been removed from sale due to a concern over plant quality. We will return to selling it once we have assurance that the quality is good and if you have any concerns with a plant of Miss Christine you have had, please do get in touch with us by email.
The pure white scented flowers have broad purply-pink margins on the reverse. Will also flower sporadically through the summer months.
£23.50