Clematis ANGELA 'Zoang'
The striking flower has deep rich pink bars merging towards paler mauve-pink margins and lovely contrasting pale yellow stamens.
£19.95
Clematis Blekitny Aniol (BLUE ANGEL)
The gorgeous pale, mauvy-blue flowers have a pretty satin sheen across their deeply textured surface. Its crimped and wavy margins taper to pointed tips. At dusk the flowers become almost luminous. Beautiful!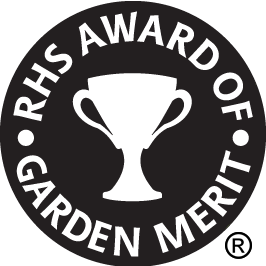 Awarded the RHS Award of Garden Merit
£19.95
Clematis JOHN HOWELLS 'Zojohnhowells'
The wonderfully rich carmine red flowers have a brighter red bar and deep wine red anthers. This plant has performed really well in my parents hot garden with sandy soil and the uniform shape is very charming.
£18.00