Clematis DIANAS DELIGHT Evipo026
The lovely periwinkle-blue flowers have a contrasting crown of creamy-yellow anthers. Diana's Delight is very free flowering with a repeat flowering habit meaning a long period of summer interest in your garden.
£19.95
Clematis Pastel Princess
Clematis Pastel Princess has light mauve-blue star shaped flowers that have a rose pink bar a crimped margin and a pointed tip. Very abundant flowers on a compact plant.
£16.25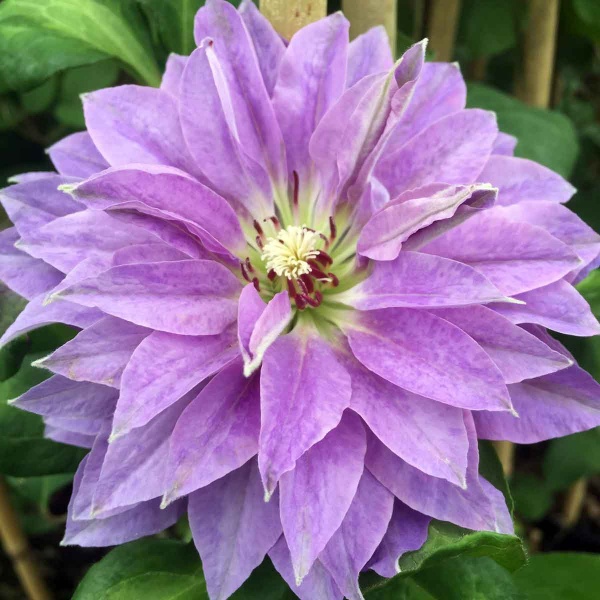 Clematis Princess Charlotte
Named to commemorate her birth, clematis Princess Charlotte has double, dahlia-like blooms of mauvey-blue and a subtle pinky-mauve margins. Very pretty indeed.
£16.25