Clematis Pastel Princess
Clematis Pastel Princess has light mauve-blue star shaped flowers that have a rose pink bar a crimped margin and a pointed tip. Very abundant flowers on a compact plant.
£16.25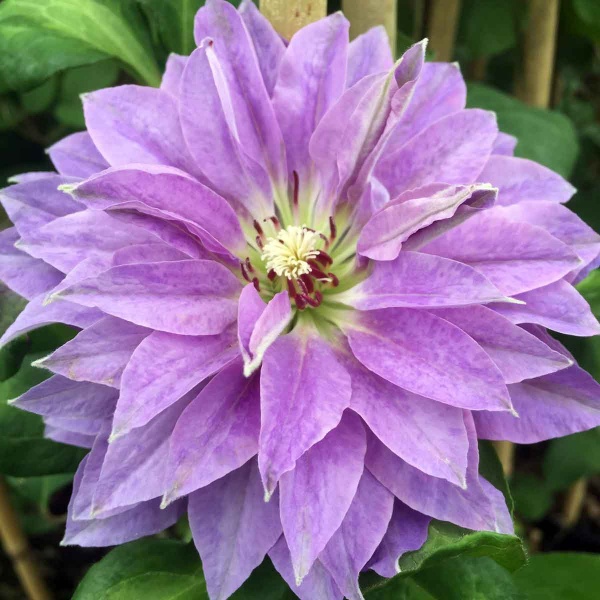 Clematis Princess Charlotte
Named to commemorate her birth, clematis Princess Charlotte has double, dahlia-like blooms of mauvey-blue and a subtle pinky-mauve margins. Very pretty indeed.
£16.25
Lonicera japonica Princess Kate
Lonicera japonica Princess Kate is popular for her variegated foliage on new growth, which will revert to green once it is mature. Lonicera Princess Kate also has beautifully slender, creamy white scented flowers, making it a wonderful addition to your garden particularly somewhere you can enjoy that fragrance.
£18.00