Clematis Freda
The deep cherry-pink blooms have paler pink bars and beautiful purply-bronze foliage. An enchanting, 'lady-like' montana. Grow in a sunny position to enhance the colour of flowers and foliage.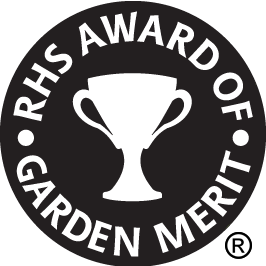 Awarded the RHS Award of Garden Merit
£18.00
Clematis Rubens Superba
A selected form of 'Rubens' considered to be an improvement with a slightly larger bloom and stronger fragrance. Light pink flowers with a textured surface, vanilla scent and the foliage is tinged with bronze.
£18.00
Clematis Warwickshire Rose
The pretty deep rose-pink star-like flowers have paler bars, undulating margins and recurved tips. Its gorgeous reddy-bronze foliage matures to purply-bronze, altogether a wonderful sight.
£18.00