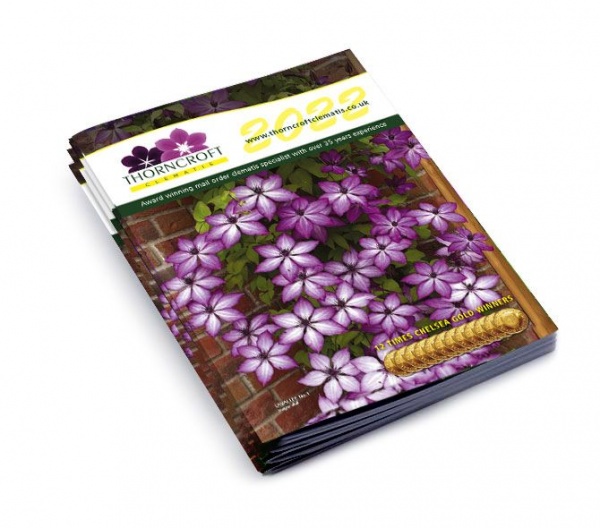 2022 A4 Colour Catalogue (Current)
As you go through the checkout there is a FREE delivery option shown for catalogues. Our fully illustrated catalogue shows our full range of clematis.
This is the 2022 catalogue as we've not printed a newer version. Listing and pricing have been updated online but the plant data, information and cultivation information are all still correct.
£3.50
Clematis BLUE RIVER 'Zoblueriver'
Highly praised by Gardening Which? in 2010. Clematis Blue River has beautiful bluish-lilac star-shaped flowers which have a deeper lilac bar and are produced in abundance.
A popular plant with flower arrangers because the flowers last well in water.
£18.00
Growing Success Whitefly Traps
Growing Success Whitefly Traps are sticky yellow traps which have been coated in natural adhesive so insects cant escape.
£6.99