Hedera helix Clotted Cream
'Clotted Cream' is a shrubby climber up to 1m high with five-lobed leaves, 5-6 cm across, which are dark green and pale grey-green variegated with cream; the young leaves emerge fairly flat in spring, but then become more waved with strongly frilled margins.
£18.00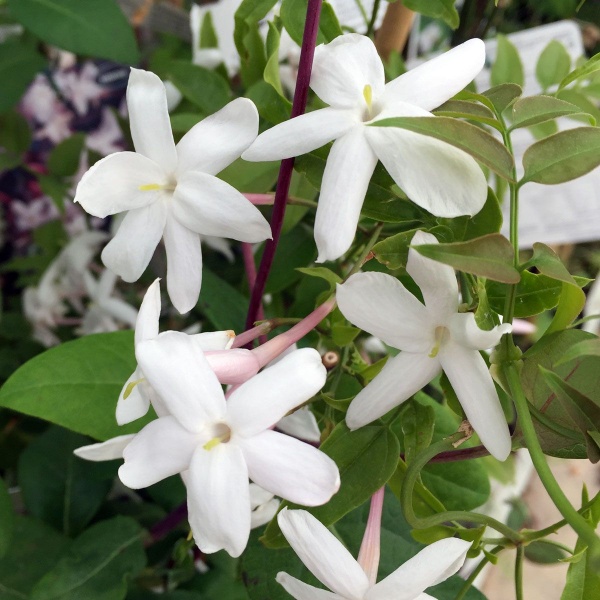 Jasminum officinale
This vigorous, twining climber, Jasminum officinale, produces lovely, fragrant white flowers against dark green foliage. Although deciduous, it can be semi-evergreen in sheltered situations, and it requires free draining soil.
£18.00
Jasminum officinale Aureum (Aureovariegatum)
Jasminum officinale Aureum is a hardy deciduous climbing jasmine producing abundant clusters of sweetly scented white flowers in summer and autumn with variegated green and creamy yellow foliage.
Previously known as Jasminum officinale Aureovariegatum
£18.00