Lonicera japonica var. repens
With a purple-red flush on creamy yellow, highly scented flowers, Lonicera japonica Repens is a vigorous, evergreen climber. The trumpet-like flowers fade to pale pink as they mature.
Awarded the RHS Award of Garden Merit
£18.00
Lonicera periclymenum florida
Lonicera periclymenum florida is a vigorous deciduous honeysuckle producing masses of strongly scented, deep red-purple flowers that have a yellow inside. The blooms are followed by red berries that are popular with birds into the autumn.
£18.00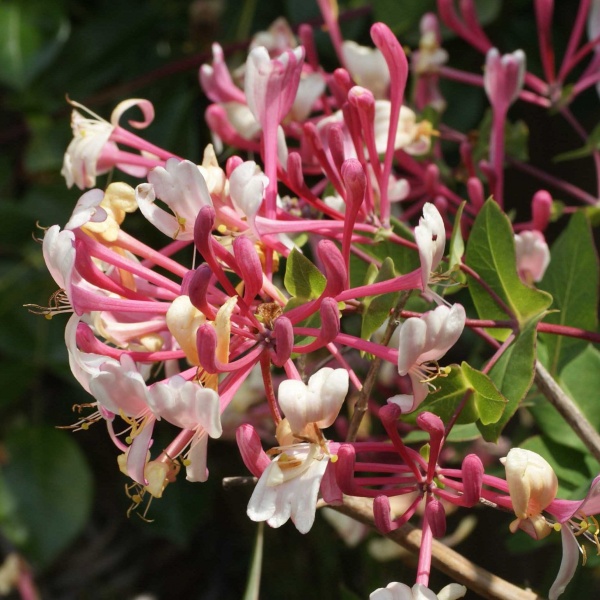 Lonicera x americana
The scented pink flowers of this popular garden plant have creamy-yellow throats. Lonicera x americana is a classic cottage garden plant that has an enviable reputation as a garden classic.
£18.00