Lonicera henryi Copper Beauty
This semi-evergreen climber gets its name from the dark copper coloured young leaves that it produces in abundance. The plant produces a mass of scented yellow flowers through the summer months and benefits from a free draining soil condition. Superbe to grow in combination with any variety of clematis montana which has a white flower.
£18.00
Lonicera japonica Mint Crisp
This striking variety of honeysuckle has a very pretty white and pale gold flower that is highly fragrant, set against a semi-evergreen foliage, marked with pale green and darker green markings that become tinted with pink towards the autumn.
£18.00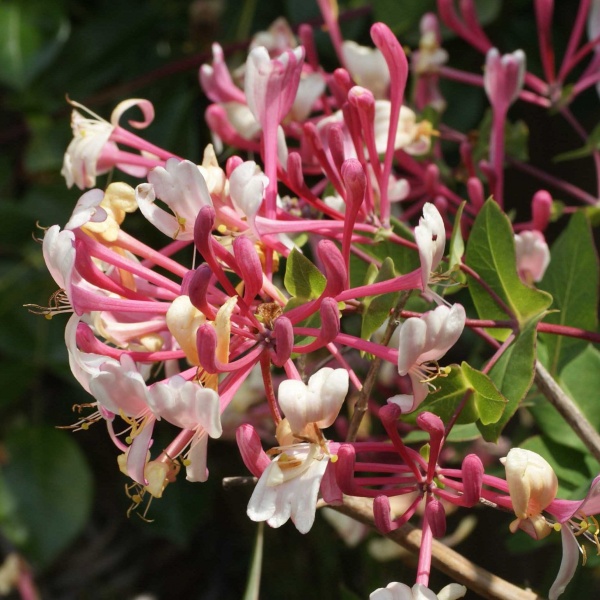 Lonicera x americana
The scented pink flowers of this popular garden plant have creamy-yellow throats. Lonicera x americana is a classic cottage garden plant that has an enviable reputation as a garden classic.
£18.00