Passiflora caerulea Constance Elliott
Passiflora Constance Elliott is a stunning, semi-evergreen climber bearing scented, beautifully intricate pure white flowers, with white filaments and green and purple structures at its centre. The flowers are followed by orange-yellow, egg-shaped fruit. It requires free draining soil. A strikingly beautiful white passion flower, nicely complemented by dark green foliage, this plant will brighten any area that it climbs over.
Awarded the RHS Award of Garden Merit
£18.00
Passiflora caerulea White Lightning (Yanpas)
This semi-evergreen climber, Passiflora White Lightning, produces striking ivory-white blooms accented by a purple crown and centre, followed by yellow fruit. It requires free draining soil. Enjoy the exotic-looking flowers and bring colour into your garden with this lovely variety of Passion Flower.
£18.00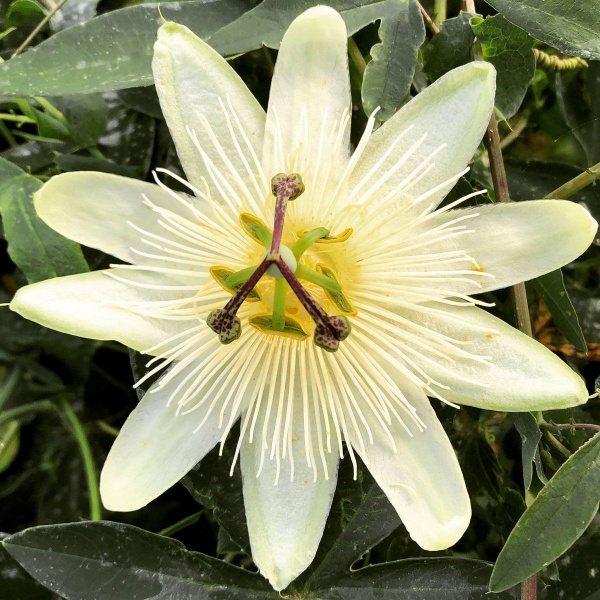 Passiflora Snow Queen
Passiflora Snow Queen is a stunning, semi-evergreen climber bearing beautifully intricate pure white flowers, with white filaments and green and purple structures at its centre.
£18.00