Barnel Clematis Pruning Scissors
Special AUS8 stainless steel - for extra tough, rust resistant, wipe clean blades, and a serrated edge near the hinge for cutting fine wire.
Clematis Abundance
The pretty semi-nodding pinky-red flowers have a deeply textured surface and crimped margins. Aptly named, the blooms are indeed produced in great abundance.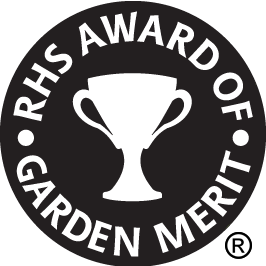 Awarded the RHS Award of Garden Merit
£19.95
Clematis Miss Bateman
The margins of the rounded overlapping tepals are slightly bluey-white with a more creamy-white bar and it has contrasting dark red stamens. The bars of the early flowers can be pale green.
£16.25