Clematis Jan Lindmark
The clematis Jan Lindmark has very handsome semi-double bell-shaped flowers of mid rosy-lavender. A favourite in our family as it is named after our friend, a respected clematarian and garden writer in Sweden.
£18.00
Clematis Paul Farges (Fargesioides, SUMMER SNOW)
Clematis 'Paul Farges' The clusters of dainty creamy-white flowers have a very prominent crown of primrose-yellow stamens. A vigorous climber that produces an abundance of pretty flowers.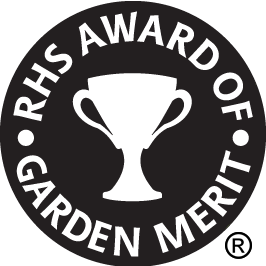 Awarded the RHS Award of Garden Merit
£18.00
Clematis Warszawska Nike (syn. Warsaw Nike)
Clematis 'Warszawska Nike' (syn. Warsaw Nike) has wonderful rich reddy-purple blooms that mature to bluey-purple and have beautifully contrasting yellow stamens. Pronounced Var-sharv-ska Nee-ka.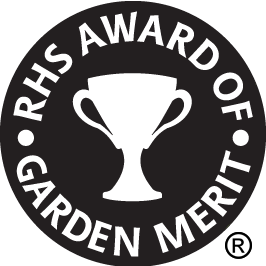 Awarded the RHS Award of Garden Merit
£16.25