Barnel Clematis Pruning Scissors
Special AUS8 stainless steel - for extra tough, rust resistant, wipe clean blades, and a serrated edge near the hinge for cutting fine wire.
Clematis Blue Tapers syn. Cyanea
What makes 'Blue Tapers' so charming are the small bell-shaped flowers of mid blue that have a whitish staminode and are produced in great abundance.
£18.00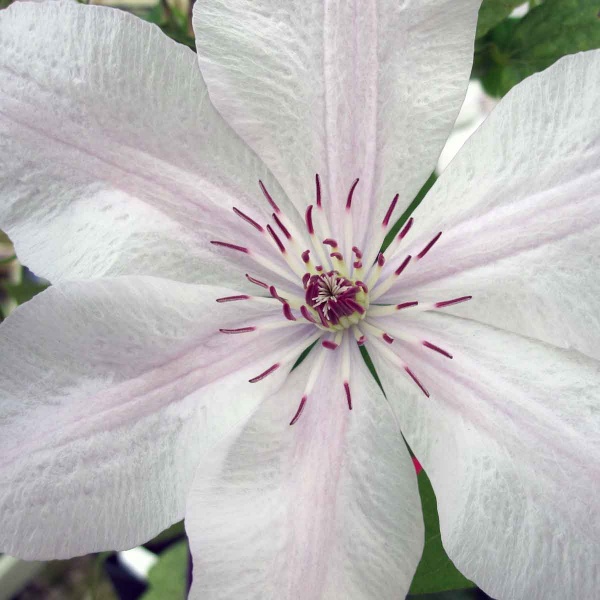 Clematis Jan Pawel II syn. John Paul II
Named after the Polish Pope. The pearly pinkish-white blooms have a deeper pink bar which fades as the blooms mature. Hard pruning will delay flowering until autumn.
£16.25