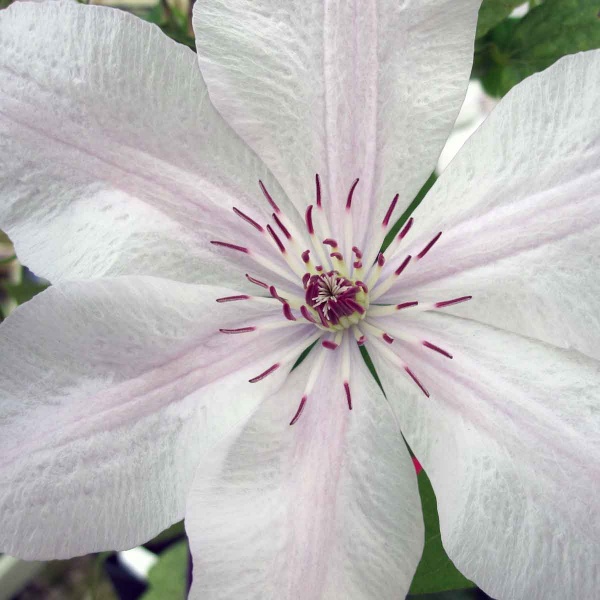 Clematis Jan Pawel II syn. John Paul II
Named after the Polish Pope. The pearly pinkish-white blooms have a deeper pink bar which fades as the blooms mature. Hard pruning will delay flowering until autumn.
£16.25
Clematis JOHN HOWELLS 'Zojohnhowells'
The wonderfully rich carmine red flowers have a brighter red bar and deep wine red anthers. This plant has performed really well in my parents hot garden with sandy soil and the uniform shape is very charming.
£18.00
Clematis SAMARITAN JO Evipo018
This pretty silvery-pink star-shaped flower has very pointed tips, and margins outlined with light purple. Its beautiful crown of stamens have purple filaments and bright yellow anthers. A compact climber perfect for a pot!
Received a Top Award in a Popular Garden Magazine Dec 2020.
£19.95