Clematis Black Prince
The deep reddish-purple semi-nodding flowers have a silvery reverse. Their simple shape and elegant colouring are a charming addition to your garden.
£18.00
Clematis Mrs George Jackman
The classic pure white blooms have a satin sheen and crown of coffee-coloured stamens. The early blooms are occasionally semi-double.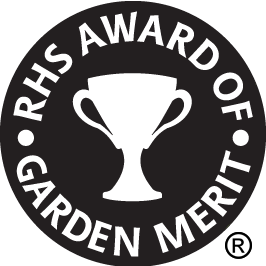 Awarded the RHS Award of Garden Merit
£16.25
Clematis PRINCESS KATE 'Zoprika'
The outside of the elegant trumpet shaped flowers is rich purply-pink, whilst the margins, tips and inside are a clear white giving a stunning contrast. A truly beautiful flower to grace your garden and can be grown with clematis PRINCE WILLIAM for a charming combination.
£19.95