Clematis DANCING QUEEN 'Zodaque'
Very pretty pale pink, double and semi-double blooms are borne in great profusion. An understated and delightful clematis. A wonderful clematis for planting as a companion to roses.
£19.95
Clematis Gipsy Queen
This lovely old clematis has dark bluey-purple blooms with a hint of reddish-purple along the bar when first open. A wonderful companion for your climbing roses.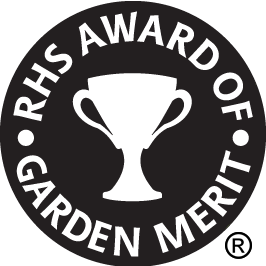 Awarded the RHS Award of Garden Merit
£16.25
Clematis Snow Queen
The glamorous pure white star-shaped blooms have a blush of pink at the base of their tepals when first open. Their distinctive crimped margins and contrasting dark burgundy-red stamens complete the picture brilliantly.
£16.25